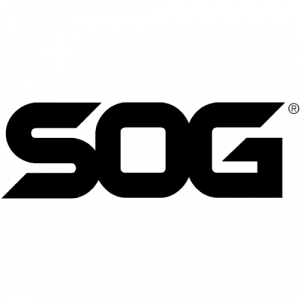 SOG short for 'Studies and Observations Group' designs essential gear to provide enhanced capabilities for human potential.
Australian Preparedness provides only the best hand-picked survival and prepper gear. If you think we are missing something great, we'd love to hear from you!
With that said, Australian Preparedness is new! We are newly established – in fact, we started planning this startup just before the Coronavirus pandemic hit! We then saw firsthand how many in our local community could not even get a hold of the basics from the supermarket. That confirmed to us that we were on the right path!
We believe in honesty, integrity, and hard work. We welcome you to reach out to us for any queries you might have. And we'll do our best for you! Get your products from our shop. We provide the best and most authentic products from SOG.
Perfect for hunting, packing and survival – the SOG Fasthawk is a universal tool for the modern man with its fast, agile and strong ability to stand up against most everyday and not so everyday tasks.

$

125.20

Select options

Based on the Vietnam Tomahawk, the Tactical Tomahawk is an extreme evolution of the original which was considered one of the more unusual weapons of its day.

A saw is an essential piece of survival equipment. The longer the saw, the easier to use, but the harder to carry. SOG achieved a nice balance between the two.

Made for heavy-duty military use, the Seal Pup's strong and reliable fixed-blade knife can tackle even the simplest job to the most harrowing – so you can bet this will be everything a survivalist needs it to be.

Make your survival an everyday carry with the PowerAccess Deluxe.

Move dirt, sand, snow or break up hard surfaces with this strong and versatile tool.

This discreet pocketknife is ready at a moments notice thanks to its swift opening blade that snaps to attention immediately after its deployed.

For those survivalists looking for a more rugged, strong and powerful folding knife – the Terminus XR G10 is the knife for you.

The PowerLitre is a mini-multi tool with that delivers full-sized utility, including the first SOG multi-tool to include a corkscrew. The Litre comes equipped with a magnetic hex bit holder, and of course it features SOG's Compound Leverage that provides smooth open and close and increased gripping power, utilized both in the pliers and corkscrew. At only 12.7cm long and a lightweight 130 grams, the PowerLitre is a multi-tool that's great in your pocket, your pack, on the tool bench, or around the house.

The Powerlock EOD Multi-tool is known to be used by soldiers around the world in the most dangerous places, so you can bet this will come handy to you in a survival situation with 18 tools at your fingertips.

Originally designed as back-up for law enforcement and military personnel, the Pentagon series is now popular with outdoor knife enthusiasts as well. The Pentagon offers the instant choice between a serrated or beveled edge on its AUS-8 blade for cutting options. Twin thumb notches enable accurate blade orientation and downward control. The aggressively checkered, flared handles provide confident gripping as well as sensational feel and balance. Comes with a tactical nylon sheath. Item S14-N